Overview.
SHOUT WSK stands for Street Homeless Outreach Worthing Soup Kitchen. We are a newly registered charity that provides engagement and emergency food for the homeless and vulnerable community in Worthing, West Sussex. Our aim is to work towards making homelessness in Worthing a thing of the past.
If you have visited our site because you need help or support or know someone that does, we are here to assist.
We provide a hot food service to those in need every Sunday morning from St.Clare's Day Centre. We also deliver food and items to those unable to get to the Day Centre (outreach) alongside food parcels to people living in Worthing and surrounding areas.
Through our work with local businesses and the community, we receive donations of food, essential items, furniture and monetary contributions which means we can pay it forward and help those in need. We are very grateful for any help we receive.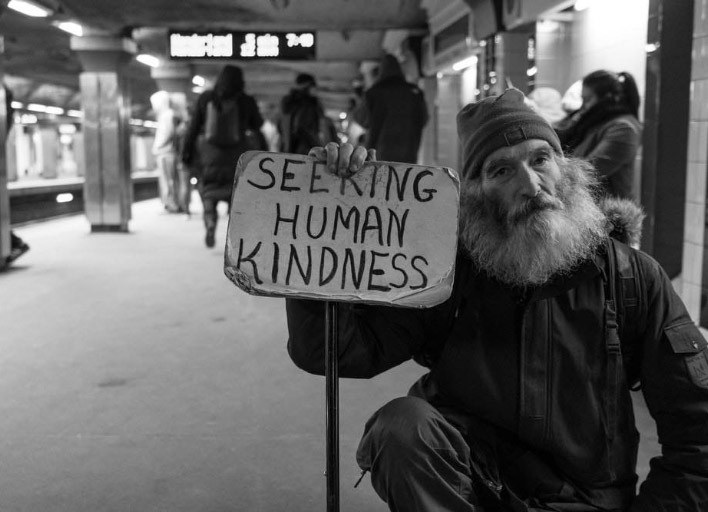 About us.
Worthing Soup Kitchen began humbly from the boot of a car at Teville Gate in Worthing over 7 years ago. Khristina McCormack, the founder of SHOUT WSK realised there was a need for another food service.
Khristina was volunteering with another project on Monday nights at Saint Mary of the Angels church and some of their clients asked where they could get a hot meal on other evenings. Worthing Soup Kitchen was then conceived.
Initially food was served on a Thursday night at Teville Gate and later from St Matthew's church which became a sit-down meal. The atmosphere was upbeat with entertainment frequently supplied by one of the clients on the piano.
Khristina cooked food at her home after attaining a 5-star food and hygiene rating from Environmental Health. This later expanded to include a Sunday morning breakfast from St.Clare's Day Centre.
This is a vital service which provides engagement with the homeless community.  Previously Sunday was referred to as 'suicide Sunday' due to the number of deaths that historically took place because of the lack of support and availability of services.
SHOUT WSK has over 60 volunteers spanning from Lancing to Littlehampton. The role of a volunteer varies from coordinating deliveries of food parcels and furniture, organising collections of donations, delivering, preparing and serving meals to our homeless community as well as fundraising.
At the height of COVID-19, we ran a soup kitchen every night from 6-7pm. Hot meals and soup were kindly provided by Jason Earl at Cocks Kitchen and the WSK team. Drinks and other donated food items, such as pastries from Greggs and Piglet's Pantry accompanied the evening meals in a take away bag.
We currently cook Sunday morning breakfast to order which is often the highlight of our attendee's week. It is a good time to interact, open up communication lines and engage with the homeless community. Building up trust and encouraging transparency while checking on their welfare and taking requests for items they may need. It also offers them a place to network with other members of the community.
Since the beginning of July, we have been hosting a dinner and movie night at the River of Life Church on Broadwater Road on Friday's from 7pm to 10pm, where a sit down meal is provided and a movie.
We have a Facebook page which has over 1700 members and continues to grow. This has been key in helping us to generate the funds needed to achieve charity status while providing a space for people to ask us for help including advice, food and home items. We also use this forum to ask the community to help in sourcing items or skills needed.
On the 15th of September 2020, we received charity status. We are registered as SHOUT WSK and our charity number is 1191297.
Our next venture is to open a premises where we can run a zero-food waste café using some of our food donations, alongside a charity shop to generate income. This will provide opportunities for both our clients and volunteers to learn new skills working alongside each other in our community. We have looked at the Emmaus model for inspiration and are so excited about this project and what it will do to help make homelessness in Worthing a thing of the past. Watch this space!
If you would like to support us, you can donate, volunteer your time or donate requested items. Just drop us a message on our Facebook page or click below.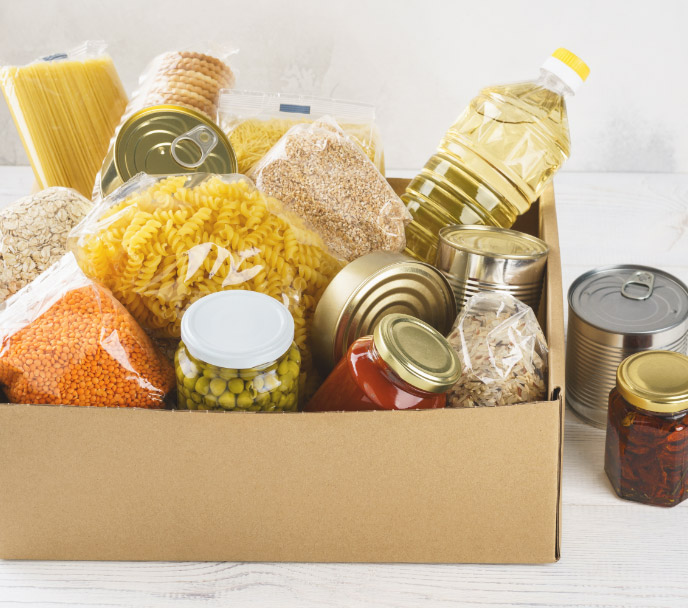 Food parcels.
We are delivering around 70 food parcels each week to families in need from Lancing to Littlehampton. We have several volunteers who collect from donation boxes from a number of local supermarkets – Coop, Morrisons, Sainsbury's, Tesco and Waitrose. We also receive donations from The Artisan Bakery, Bookers and the local community.
There are two main teams – Lisa's team coordinates the food parcels for Worthing and Amanda covers the East Preston to Littlehampton areas. Food is regularly collected, organised, boxed/bagged up and then delivered, usually on a Thursday or Friday.
On Saturday afternoons from 1-4pm, we host a pop up food bank at the Lovett hub Maybridge Square where food parcels can be requested in advance and collected. Other items such as clothing, toys and freshly baked goods are also available.
We also get a number of requests from clients who have been housed or are in temporary accommodation for non-food items including kitchen essentials to white goods. The Facebook page is fundamental in communicating requests to the local community as well as a mechanism for members of the community to offer items they have which can be donated.
If you need a food parcel, whether it's a one off or something more regular, please leave a message on our Worthing Soup Kitchen Food Parcels Facebook page or Contact Us. You can donate on our Amazon wish list by clicking the link below.
Outreach.
SHOUT WSK operated a soup kitchen for homeless and vulnerable people every night from 6-7pm during the height of COVID-19. The meals were cooked by Jason Earl at Cocks Kitchen and later the WSK team who used the facilities at the River of Life Church. Meals were prepared from FareShare donations and other goods received. Volunteers helped to prepare the food at both the café and the River of Life Church. Food once cooked, was collected and served from Saint Clare's.
We currently offer a Sunday morning breakfast which is made to order from 9-11am which is hosted at St.Clare's Day Centre.
Our outreach service also includes delivering food and items requested by our clients. Some rough sleepers do not attend the soup kitchen in person (during non-COVID-19 times) because they may have health issues or are unable to carry their belongings or do not want to leave them unattended.
We believe engaging with someone and providing reliable and regular support can really make a difference. Often the homeless people we interact with have been socially excluded because of issues including domestic violence, drug and alcohol dependencies, mental or physical health problems. Through communication we can identify their needs and signpost them to other services they can access. We distribute sleeping bags, food, socks and sometimes tents to rough sleepers.
If you see someone rough sleeping, you can contact StreetLink via their website or call 0300 500 0914 so they can notify the Council/local services to assist them. You can also drop us a message on our Facebook page and we will notify the relevant services. If the person you are concerned about is in immediate danger or needs urgent care, then you should call 999.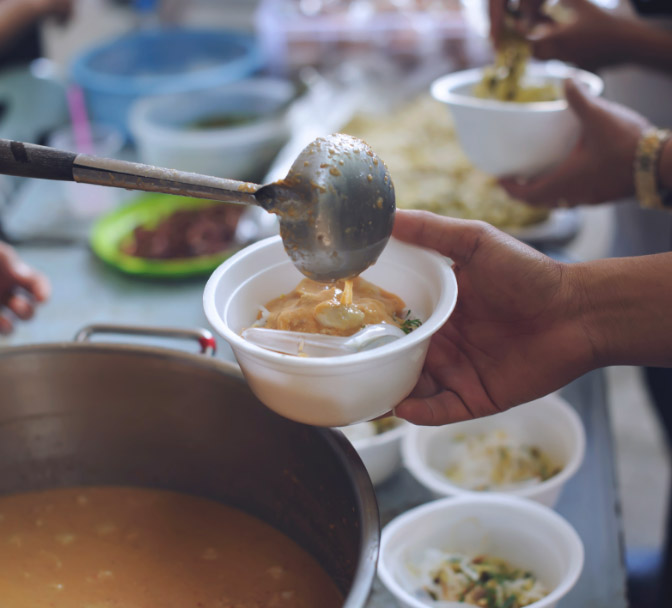 Contact Us
Complete the form below to request support and we will be in touch as soon as possible.